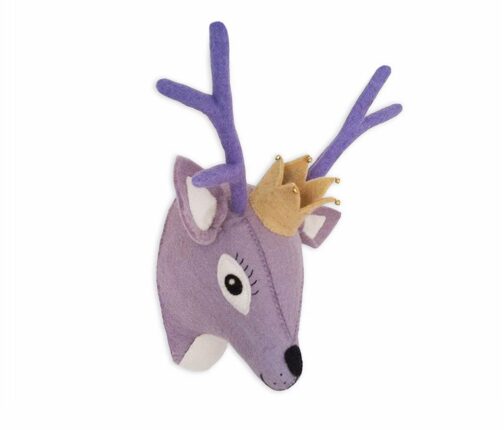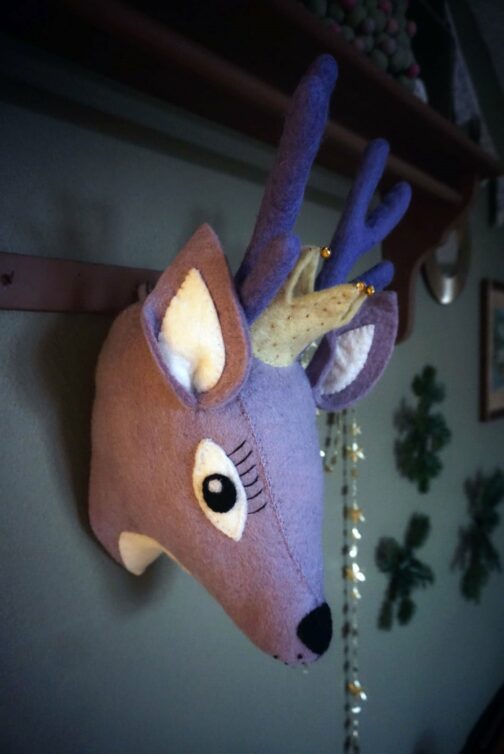 Animal Trophy Deer
kr349.00
Deer trophy in purple with a yellow crown and beautiful details. Perfect interior detail for the girl's room.
The product is handmade – each product is therefore unique and small variations may occur. The product has a small handle on the back which makes it easy to mount the animal head on the wall with a nail.
The animal head is made of 100% wool that comes from New Zealand. The wool is of the highest quality. The wool is dyed with colors that are 100% AZO-free.
Height: 47 cm
Width: 16 cm
Depth: 21 cm
Out of stock