Sale!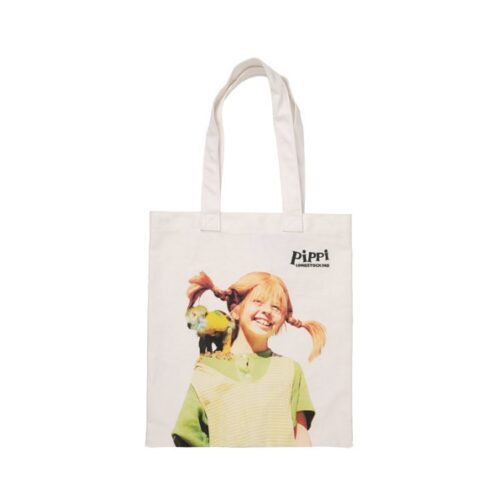 Bag Pippi Longstocking
Simple but versatile bag made of organic cotton. The handles are medium length and the bag can also be carried on the shoulder. Against the natural white base color, there is a picture of Pippi with Mr Nilsson on her shoulder – a picture that is probably familiar from SVT's classic TV series.
Pippi Longstocking is written in black print at the top to the right.
100% Recycled cotton. Surface cleaning is recommended
Dimensions: 38 x 68 cm