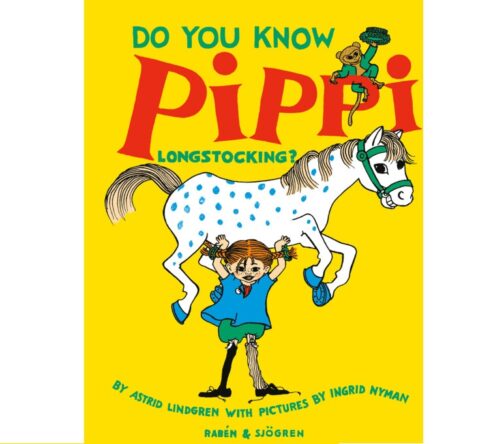 Book – Do You Know Pippi Longstocking
kr269.00
Do you know Pippi Longstocking?
This book is in English
Everyone knows Pippi Longstocking.
For generations, even the youngest children have immediately identified with her independent spirit.
Here comes this charming pictorial introduction to Pippi – The strongest girl in the world.
Pippi lives all alone in Villa Villekulla with her horse and a monkey called Mr. Nilsson. To the amazement of her neighbors, Tommy and Annika, she sleeps with her feet on her pillow and her head under the covers, bakes cookies on the floor, performs her own act at the circus, takes on two burglars single-handedly, and has a most unusual birthday party.
Written by Astrid Lindgren
Illustrated by Ingrid Nyman