Sale!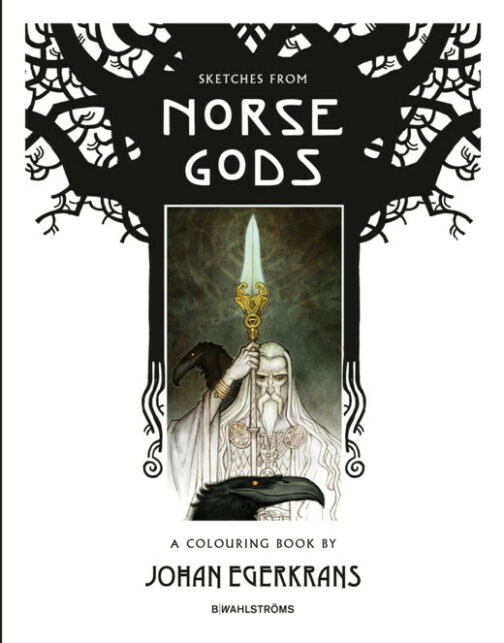 Coloring book – Sketches From Nordic Gods
Based on Johan Egerkrans, Bestseller
In his gorgeous book Norse Gods, author and illustrator Johan Egerkrans retold the most exciting and imaginative sagas of the Norse mythology. Now, Sketches from Norse Gods helps you bring out your inner artist by colouring some of Egerkrans? amazing artwork: From the creation myth to the gods? final destruction in Ragnarök. Among these 40 sketches are Odin, Thor and Freya, as well as other gods and creatures of Asgaard, Jotunheim and the netherworld.
Johan Egerkrans lives in Stockholm and is best known for writing and illustrating bestsellers Vaesen and Norse Gods. He has a background in computer games and roleplaying games, and is deeply fascinated by heroes, beasts and the supernatural.
Out of stock