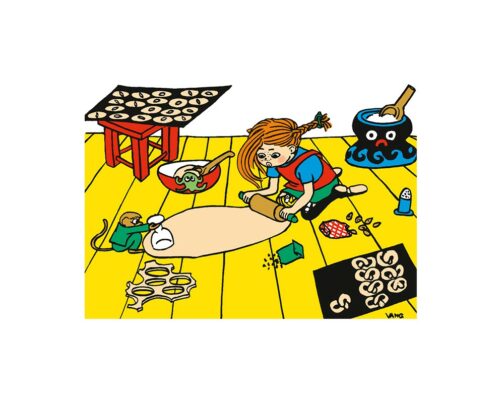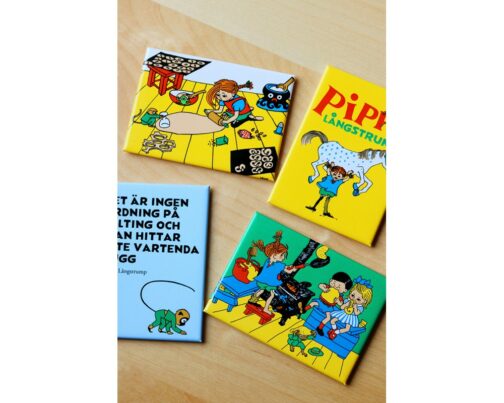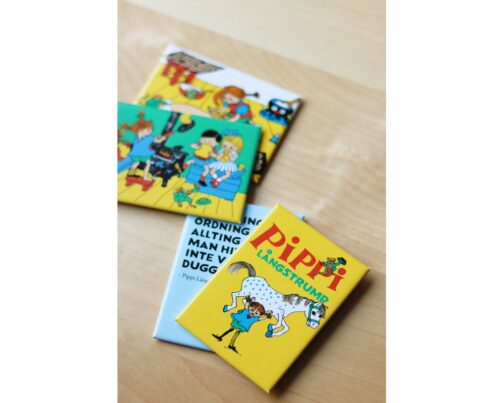 Magnet – Pippi Longstocking, Baking
kr59.00
Nice magnet with motifs from Pippi Longstocking!
90×65 mm.
Pippi Longstocking is nine years old. Her hair is the same color as a carrot and is braided in two braids that stand out straight, her nose is really spotted with freckles. On her legs are two long socks, one yellow and the other black, and then she has two black shoes that are far too big. Pippi lives all alone in a house called Villa Villekulla. Or yes, her horse, Lilla Gubben, and her monkey named Herr Nilsson also live there. Pippi is a strange girl who does things in her own way: she sleeps with her feet on the pillow, she bakes gingerbread on the floor and plays litter with the police. She is strong too, so strong that she can lift an entire horse and pick up thieves on the cupboard. Yes, she's actually the strongest girl in the world!
Pippi's ingenuity, courage and generosity have made her a symbol of children's independence throughout the world. Several generations of children have identified with, and been amused by, her independent spirit.