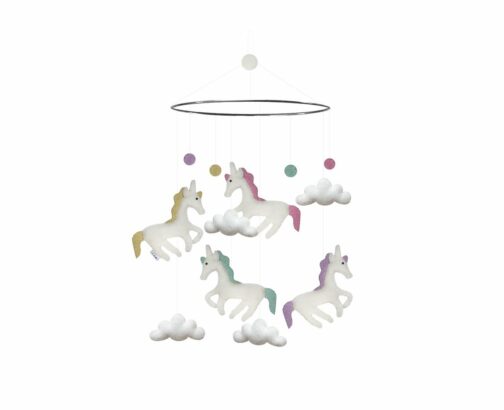 Mobile Unicorn With Clouds
kr329.00
Incredibly beautiful mobile in the form of 4 unicorns & 4 clouds from Gamha. The mobile is hand-sewn with the utmost care and a lot of love. However, some variation in appearance may occur.
The mobile is nice to hang over the bed or changing table. The baby then gets something exciting to look at while it becomes a nice and unique interior detail in the room.
Dimensions: 20 cm diameter
Height: 53cm,
Material: 100% wool that comes from New Zealand and is of the highest quality. The wool is dyed with colors that are 100% AZO-free.
Out of stock