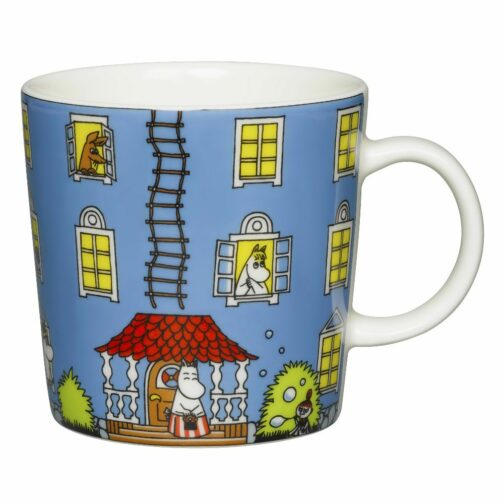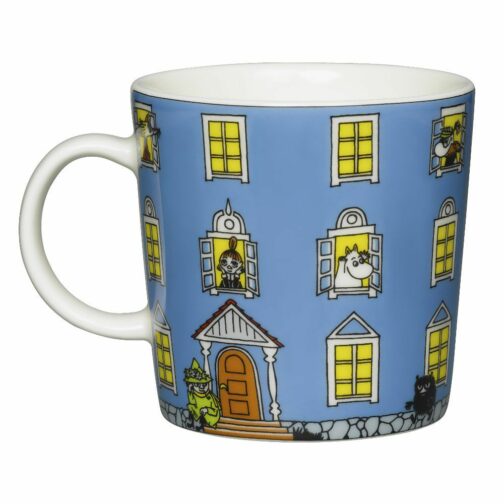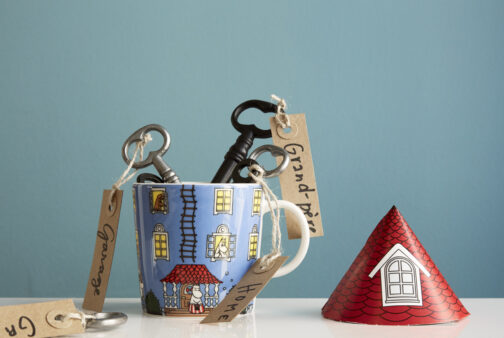 Moomin Mug – The Moomin House
kr249.00
Arabia Moomin Moomin Mug, Anniversary mug to celebrate Moomin 70 years in 2015.
Arabia's Moomin mugs are made of ceramic that can withstand oven, freezer, microwave and dishwasher.
In the Moomin House, the door is never locked and everyone is always welcome home to the Moomin's. It is always one of the house's many rooms that is gifted by visits from the different characters in the Moomin Valley. The new anniversary mug, in honor of Moomin's 70-year history, invites you to an adventure among the blue walls of Moomin House. In 1945, Tove Jansson wrote her first Moomin book, The Little Troll and the Great Flood, to bring joy during the difficult war years. Now, many adventures and decades later, the beloved Moomin role turns 70 years old. During these decades, the Moomin House, built by Moomin's own hands, has stood as a landmark in the Moomin Valley. The house has been a central point and security for all the Moomin Valley's characters. Ahead of the anniversary, Arabia takes the warm feeling from the iconic Moomin House home to our kitchen tables. The mug, which depicts the house's blue color and curvy shape, becomes a permanent member of the classic mug collection. Nora Haatainen, product manager for Fiskars' license products, says that a Moomin house mug has been in demand for quite some time. "During the spring exhibition 2014 Mugs with a story to tell, we asked consumers to draw their wish mug and it was a joy to see so many wishes for Moomin house mugs". The mug's motif depicts some well-known guests who usually live in the house. The caring Moomin mother welcomes you on the porch, Sniff and Miss Snork peek out of a window and little My lurks in the bushes. As the door is never locked, guests are always welcomed with a hot cup of tea – even if it is in the middle of the night. The anniversary mug for Moomin 70 years will be a permanent member of the classic mug collection that includes more beloved Moomin characters. The mug holds 0.3 l and each package contains a cardboard roof for the opportunity to build your own Moomin house from the mug.
More information:
Designer: Tove Jansson, Tove Slotte-Elevant. Material: Porcelain. Holds: 30 cl. Features: Frost proof, Machine dishwasher safe, Microwave safe, Oven safe