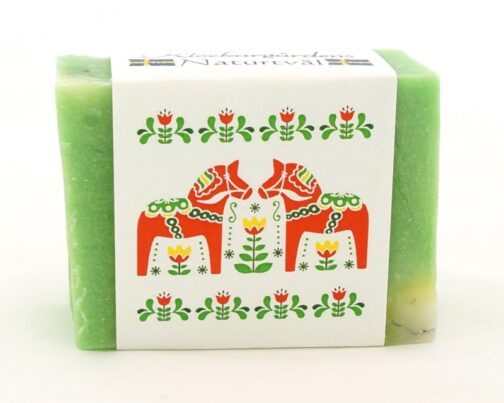 Natural Soap "Dala Horse"
kr99.00
Dala Horse Natural Soap
Lovely soap with lots of caring, moisturizing and delicious Shea butter. Fits just as well in the shower as by the sink.
The scent, sweet fruits and berries from near and far, green leaves and tones of musk, close to nature and absolutely fantastically good!
As colorful and creative as our beloved Dala horses.
INGREDIENTS
Ingredients: Soap olive oil (sodium olivate), coconut oil (sodium cocoate), organic sunflower oil (sodium sunflowerate (organic), shea butter (sodium shea butterate), organic castor oil (sodium castorate (organic)), sesame oil (sodium oleate, sodium linolate), fragrance oil (perfume), paint (42090, 77007, 47005, 61570, 13015), Benzyl benzoate, Hexyl cinnamal, Benzyl Salicylate.
120 gr.
Out of stock