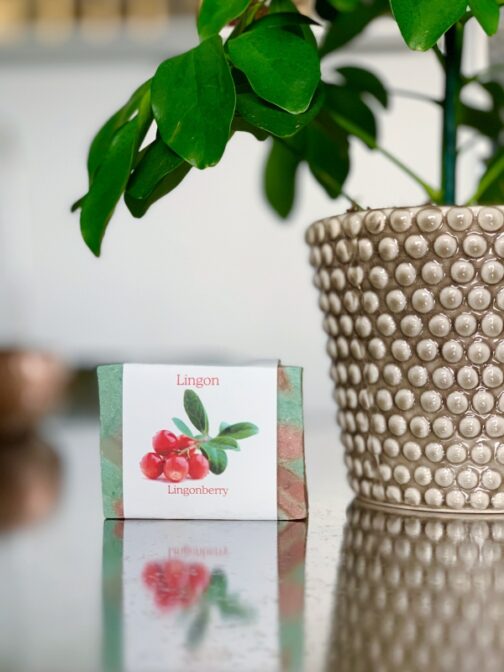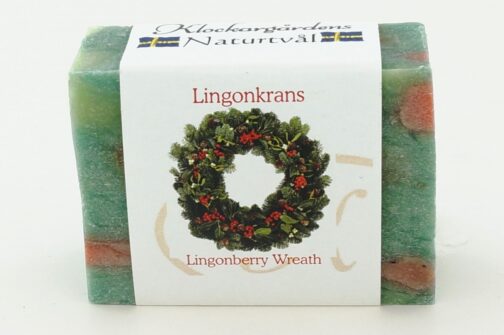 Natural Soap "Lingonberry"
kr99.00
Lingonberry Natural Soap
Lovely soap that foams softly and gently. Smells divinely of red juicy lingonberries together with sour cranberries, hints of sweet peaches, fresh grapefruit, apple, violets and creamy vanilla. Great favorite!
The label varies depending on the season
INGREDIENTS Soap olive oil (sodium olivate), coconut oil (sodium cocoate), lard (sodium lardate), organic canola oil (sodium canolate (organic)), organic shea butter (sodium shea butterate (organic), organic beeswax (sodium cerra flava (organic)), almond oil (sodium almondate), organic palm oil (sodium palmate (organic)) organic sunflower oil (sodium sunflowerate (organic)) organic castor oil (sodium castorate (organic)), sesame oil (sodium oleate, sodium linoleate), (fragrance oil (perfume), glycerin (glycerin) & color pigments (CI 47005, 61570, 77891 (titanium dioxide), 42090,13015, 16255, 14720) Linalool, Limonene, Eugenol, Benzyl Benzoate, Hexyl cinnammaldehyde, Coumarin.
Out of stock