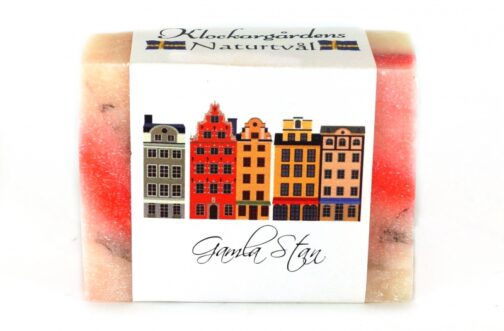 Natural Soap " Old Town"
kr99.00
Old Town natural soap
Exciting scent on a soap that pays homage to an exciting, historic district in the city of cities, Stockholm namely the Old Town:
Top notes of heliotrope and spring water as well as juniper and bass tones are vetiver and sandalwood.
Fantastic soap that gently washes you really clean and moisturizes the skin and leaves your skin clean, smooth and wonderfully fragrant.
INGREDIENTS
Soap olive oil (sodium olivate), coconut oil (sodium cocoate), organic palm oil sodium palmate (organic), organic sunflower oil (sodium sunflowerate (organic)), peach oil (sodium peach kernelate), organic shea butter (sodium shea butterate (organic)), organic castor oil (sodium castorate (organic), glycerin, dye (titanium dioxide, 16255), activated carbon (carbo activatus), fragrance oil (organic fragrance), citral, limonene.
Weight: 120 gr
Out of stock