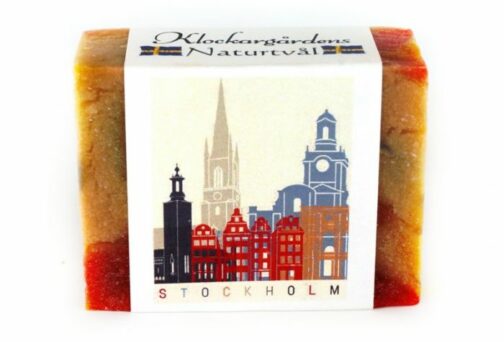 Natural Soap "Stockholm"
kr99.00
Stockholm Naturtvål
"Stockholm, Stockholm, city in the world!" Of course a really caring soap with a fantastic scent. Only the best is good enough for a capital city!
This is an oriental, floral, amber scent!
It has top notes of mandarin leaves, orange blossoms. Intermediate notes from roses and night hyacinth. The base is complex: vetiver, soft sandalwood, bourbon vanilla, amber, labdanum and tonka beans.
INGREDIENTS
Soaped coconut oil (sodium cocoate), lard (sodium lardate), olive oil (sodium olivate), organic rapeseed oil (sodium canolate (organic)), lanolin (lanolin), almond oil (sodium almondate), organic cocoa butter (sodium cocoa butterate (organic)) , organic beeswax (cerra flava (organic)), shea butter (sodium shea butterate) fragrance oil (perfume) & color pigments (19140, 16255, 13015, 42090, 177288). Benzyl benzoate, coumarin, geraniol, limonene, linalool.