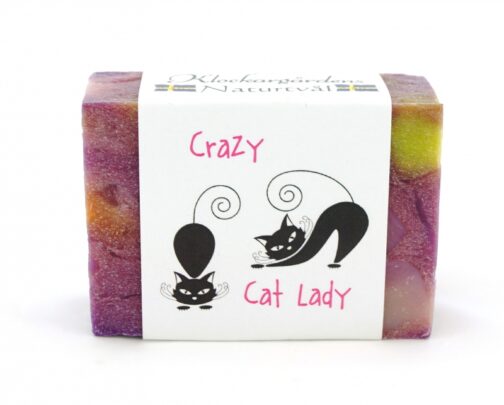 Natural Soap "Crazy Cat Lady"
kr99.00
Crazy cat lady natural soap
An amazing soap for all the amazing "Crazy Cat Ladies"
Wonderful shea butter, moisturizes the skin, not only a soap, but also skin care.
The scent that has won many hearts over the years. Dreamy scent! Truly "one of a kind". Female and floral scent, powdery and exclusive perfume scent. Did I say beloved ?!
Saponified olive oil (sodium olivate), coconut oil (sodium cocoate), organic palm oil (sodium palmate (organic)), organic sunflower oil (sodium sunflowerate (organic)), organic shea butter (sodium shea butterate (organic), organic castor oil (sodium castorate (organic)) )), sesame oil (sodium oleate, sodium linolate), fragrance oil (perfume), paint (42090, 77007, 47005, 61570, 13015) & glitter (polyethylene terephthalate) .Linalool, hydroxyisohexyl 3-cyclohexene carboxaldehyde, benzyl benzoate, eugenol .
120 gr.
Out of stock