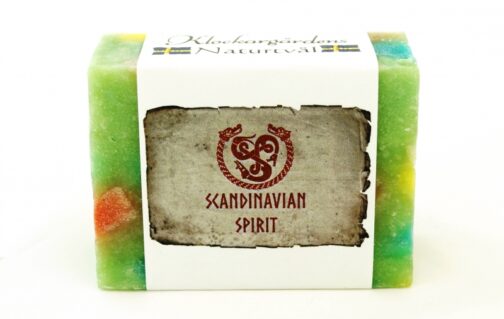 Nature Soap "Scandinavian Spirit"
kr99.00
Scandinavian Spirit natural soap
A really luxurious Lanolin soap! Lanolin has traditionally been used for a long time against dry, itchy & cracked skin. Use it in the shower as a wonderfully caring soap or at the sink. Perfect for you who have to wash your hands often.
Side effect, gives soft hands!
Classic fresh and fresh soap scent.
INGREDIENTS
Soaped coconut oil (sodium cocoate), lard (sodium lardate), olive oil (sodium olivate), organic rapeseed oil (sodium canolate (organic)), lanolin (lanolin), almond oil (sodium almondate), organic cocoa butter (sodium cocoa butterate (organic)) , organic beeswax (cerra flava (organic)), shea butter (sodium shea butterate) fragrance oil (perfum) & color pigments (CI 47005, 61570, 19140, 16255, 13015, .42090, 177288). Benzyl benzoate, Linalool, 2- (4-tert-Butylbenzyl) propionaldehyde, Citral, Citronellol, Limonene.
Out of stock