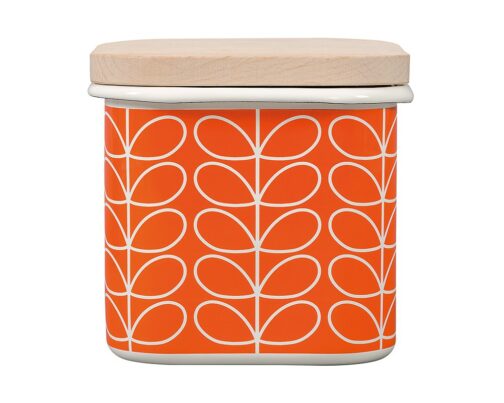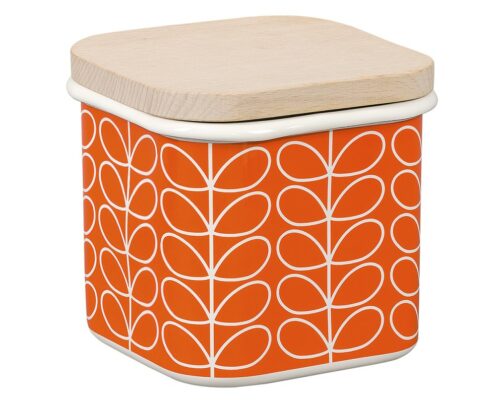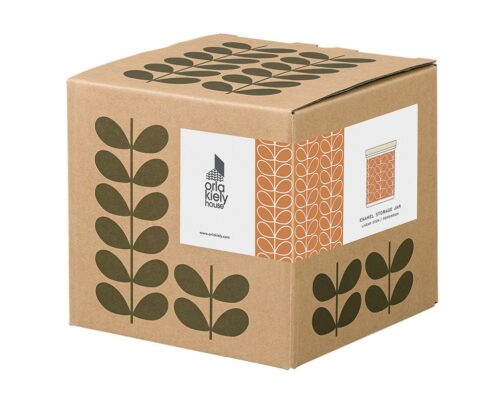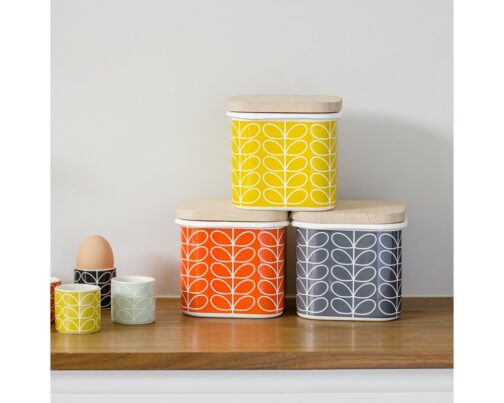 Tin Can Linar Stem
kr399.00
BURK ENAMEL STEM PERSIMMON
Enamel jar with wooden lid and the fantastic pattern Linear Stem!
Linear Stem was created by the popular designer Orla Kiely who has become very famous for her modern and colorful patterns that reflect her love of color, pattern, structure and rhythm.
The wooden lid is made of beech wood and has a rubber gasket that keeps the jar tight.
135x135x128 mm
950 ml
Does not withstand dishwasher and microwave
Pack size: 137 x 140 x 140